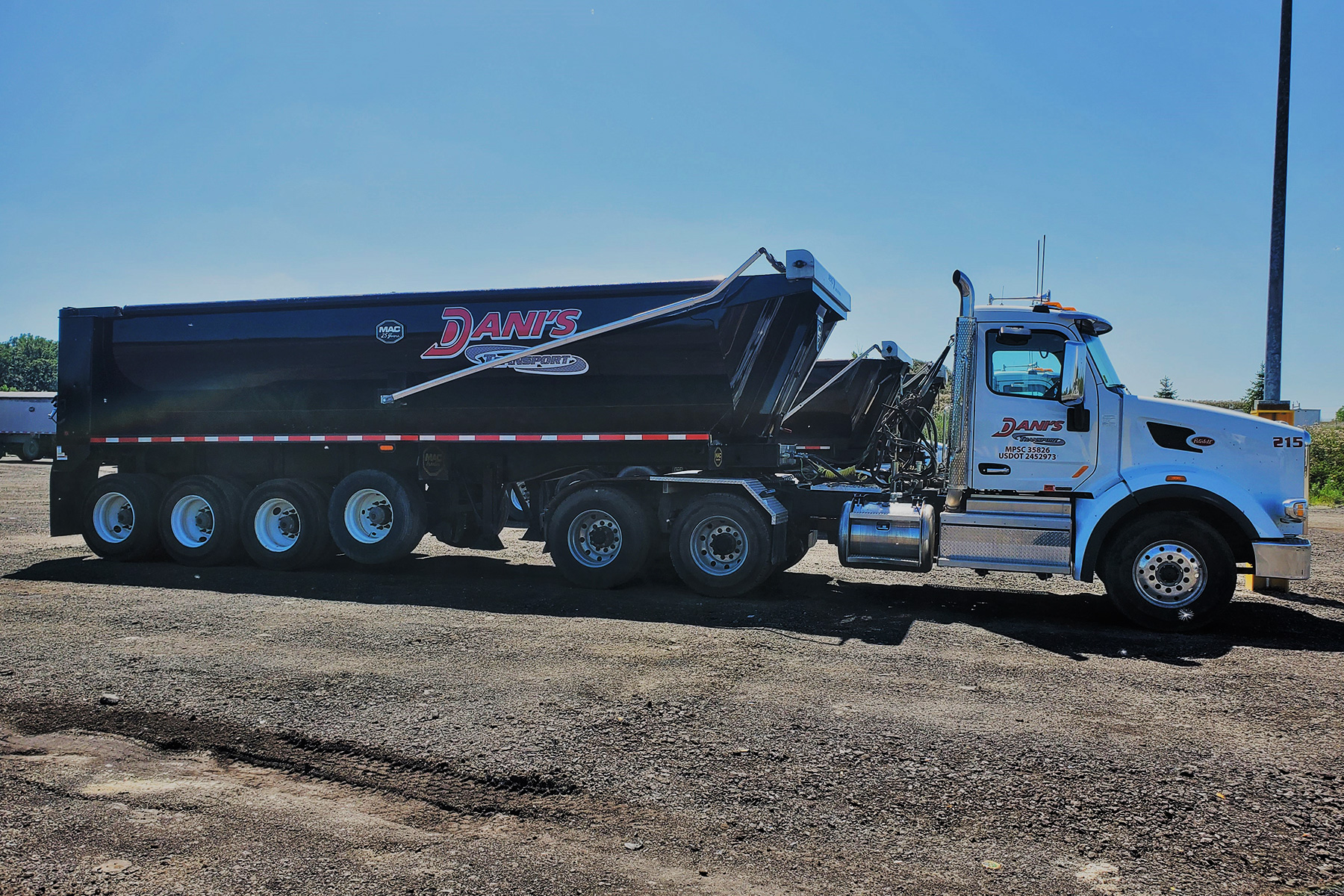 We can accommodate your jobs requiring the removal of dirt, concrete, asphalt and debris with our Steel Rock Boxes.
For those jobs hauling Sand, Stone, Topsoil, Asphalt millings and other aggregate materials, our large fleet of tarp covered gravel Trains have the capacity to haul 25 to 56 tons of material and can assist you with any size job.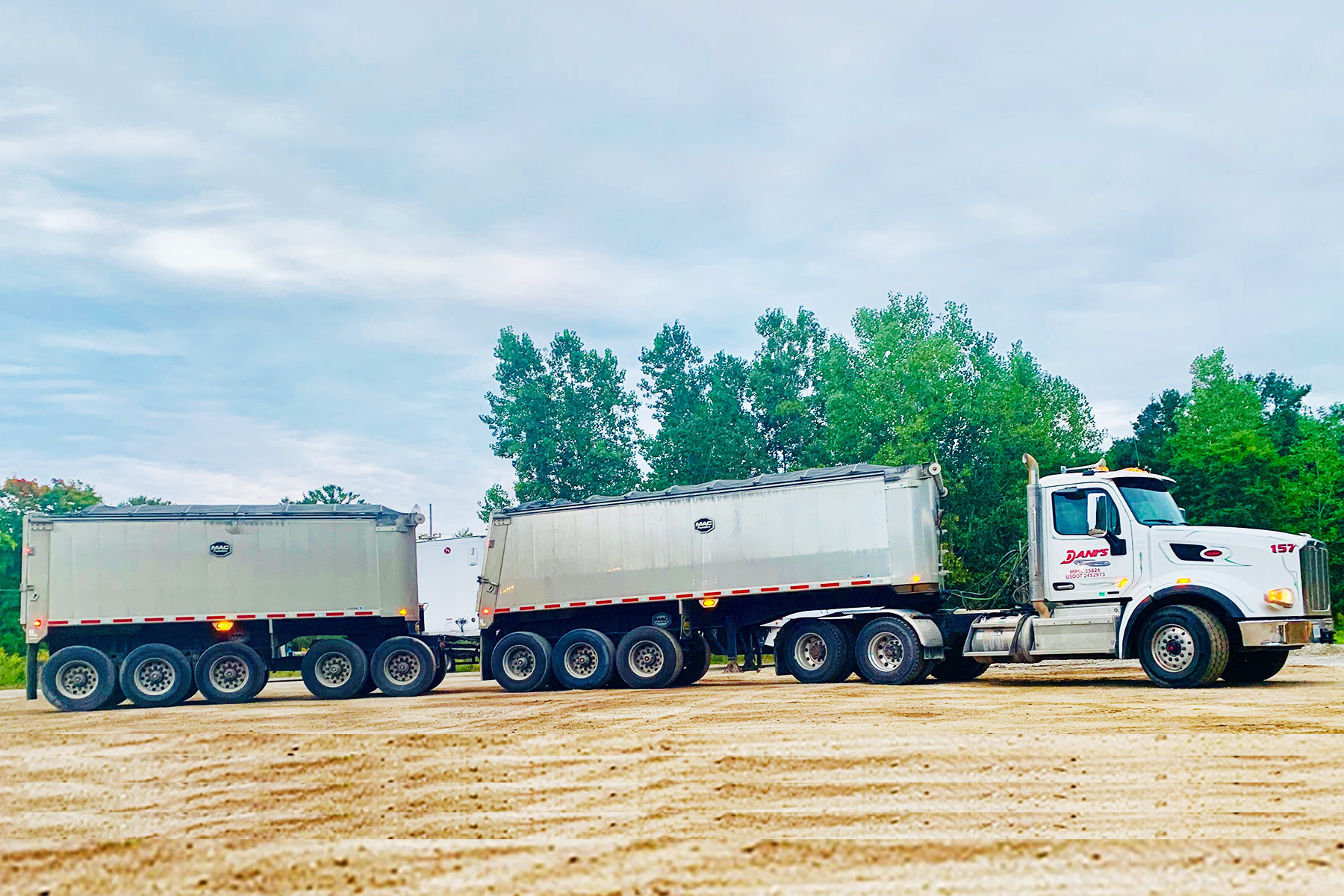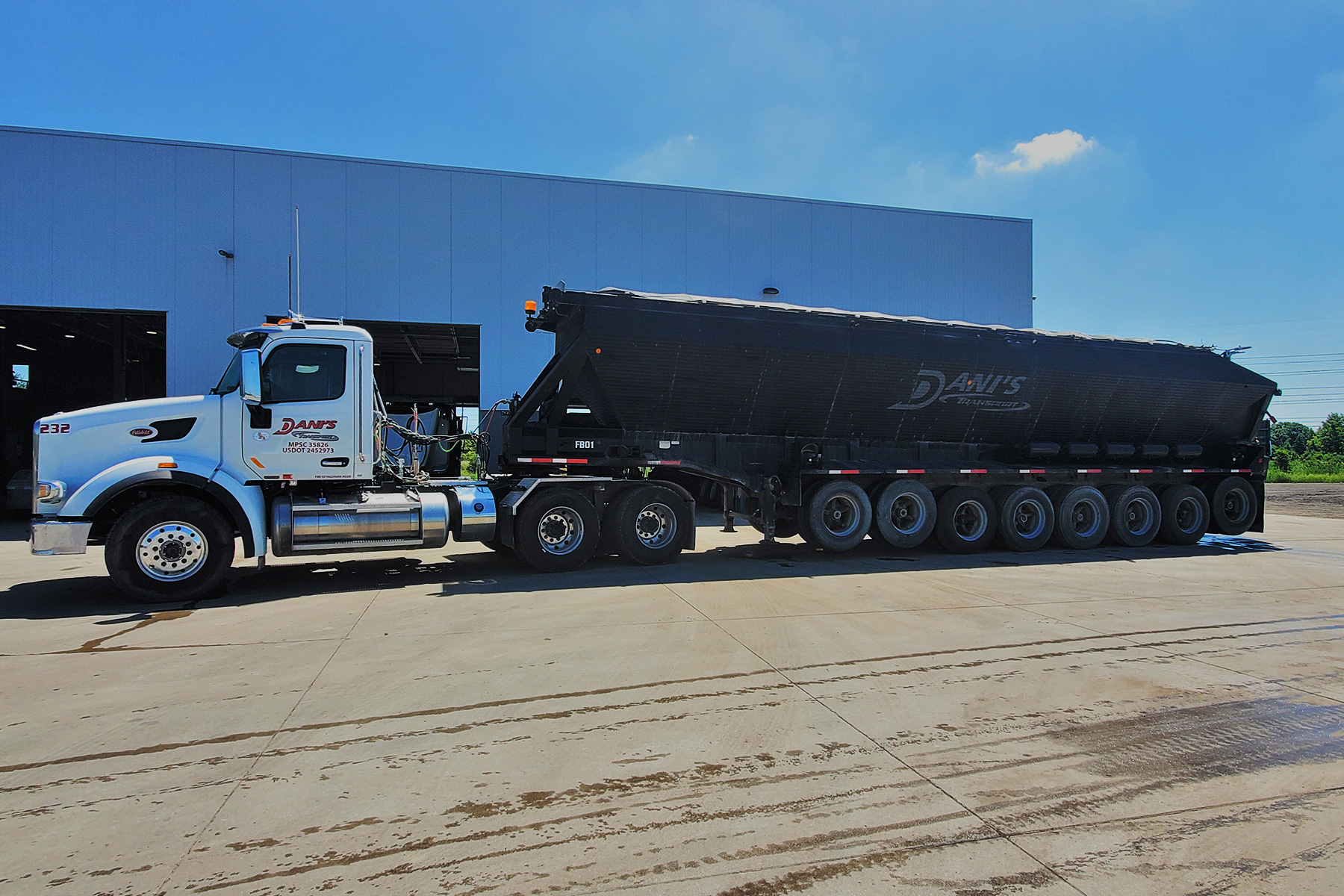 Jobs requiring the hauling of Hot Asphalt Mix, Shoulder Gravel or loose material such as sand and gravel can be done with our Live Bottom Trailer.
Our 53' flatbed trailers have the capability to haul concrete pipe, box structures, crane parts, concrete barrier wall as well as any other commodity hauling needs you may have.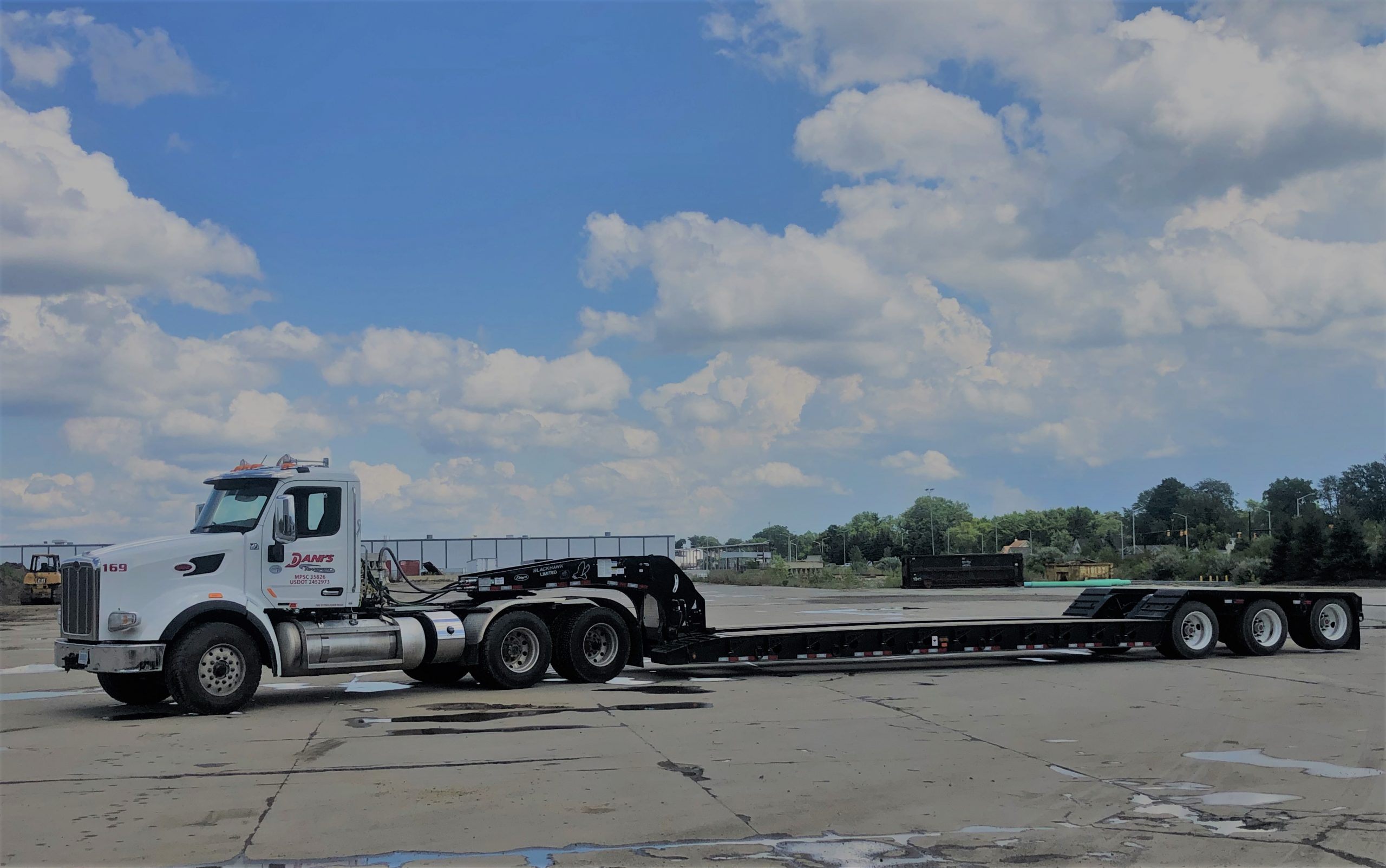 With the flexibility of our Lowboy Trailers we can haul multiple types and sizes of construction equipment as needed.
Additional Various Services
We offer a wide selection of services such as grading, excavating and loading for all types of various projects.